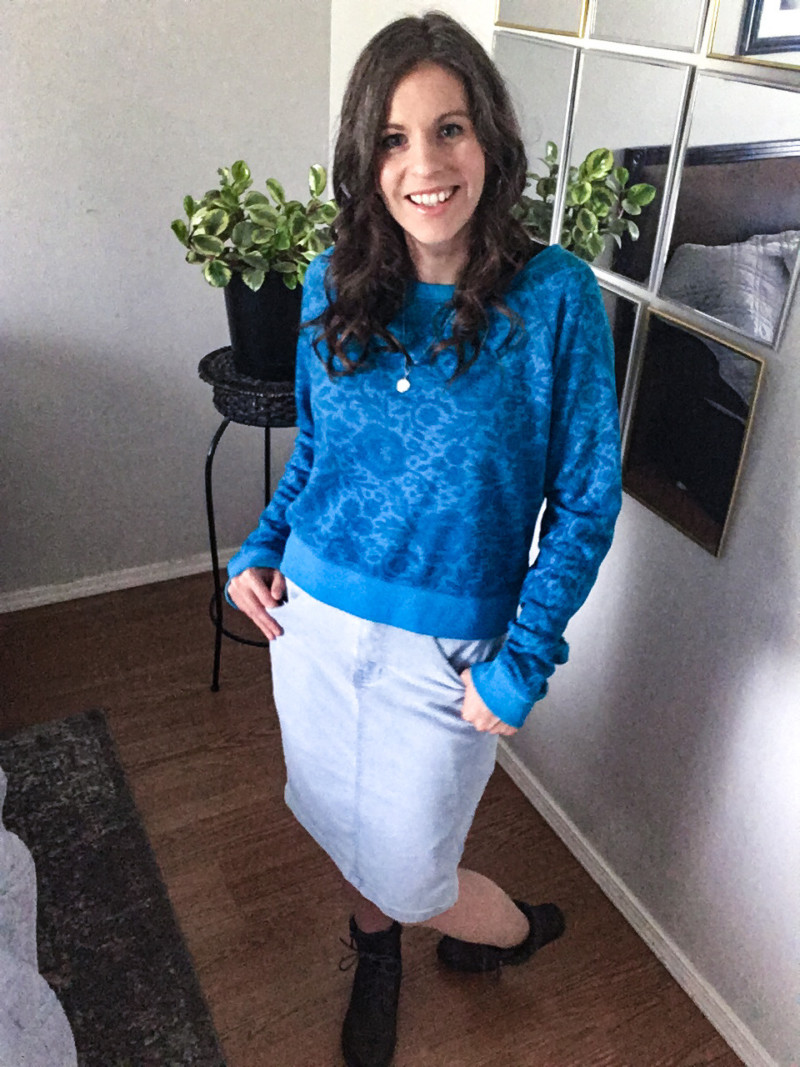 11-04-21
Isn't some version of these three things the American female's fall look? To mix it up a bit, I tried to find a cute sweatshirt that felt a little bit more distinct and I found this one at a thrift store for $5. Yay! I found one that is a similar cut on Amazon and it's surprisingly affordable.
I have said it before and I will say it again, denim is something in my WARDROBE STAPLES that I wear nearly daily. This is actually my daughter's skirt, but I have the black option.
These boots have been around for a few years. I like that they are waterproof, ankle high and warm. All around, I could grab this outfit any day and just go. That being said, I did a poll on my Instagram stories as to whether people preferred the boots or the Adidas sneakers and it was a 60 / 40 split in favor of the boots. So, a lot of you love denim and sneakers. Who can blame you?
CLICK TO SHOP