We eat pasta nearly every Wednesday. I rotate between these pasta dinners that have completely different flavor combinations. I keep seasonings rather basic (but flavorful) because I want my children to enjoy what they eat, and not complain. What I have found is that salt, pepper, granulated garlic (or garlic powder if you prefer), minced onions, oregano and paprika can do a whole lot. Throw in some chili powder and cumin for some Mexican Inspired Dinners and I don't really need much more.
So, here is to keeping it simple and having a happy family. Enjoy our five pasta dinners.
Chicken Lo-Mein

An Easy Meat Sauce

Chicken Alfredo / Mac N Cheese

Beef Stroganoff

Sausage / Pepper Pasta
This is the complete "Pasta" section of our FAMILY RECIPE BOOK. (Here is a pic for your divider tab page.)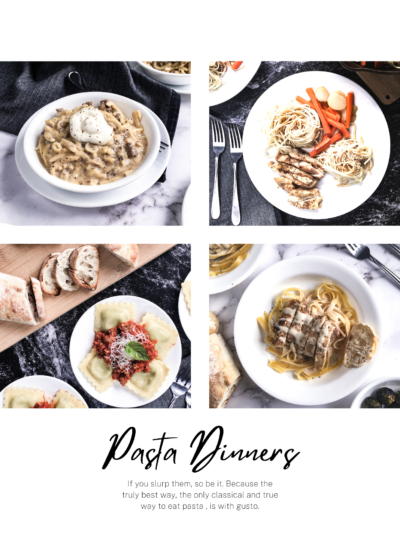 (Each picture will take you to that specific recipe. Save each recipe image. I like to print them and keep them in a three ring binder with plastic sleeves and divider tabs.)
I have also created a KITCHEN BASICS GUIDE for young women. If you are starting to build up your kitchen supplies, don't waste your money on sets. Just get the best of the basics.
ALL IMAGES ARE PROPERTY OF: Melissa Schworer