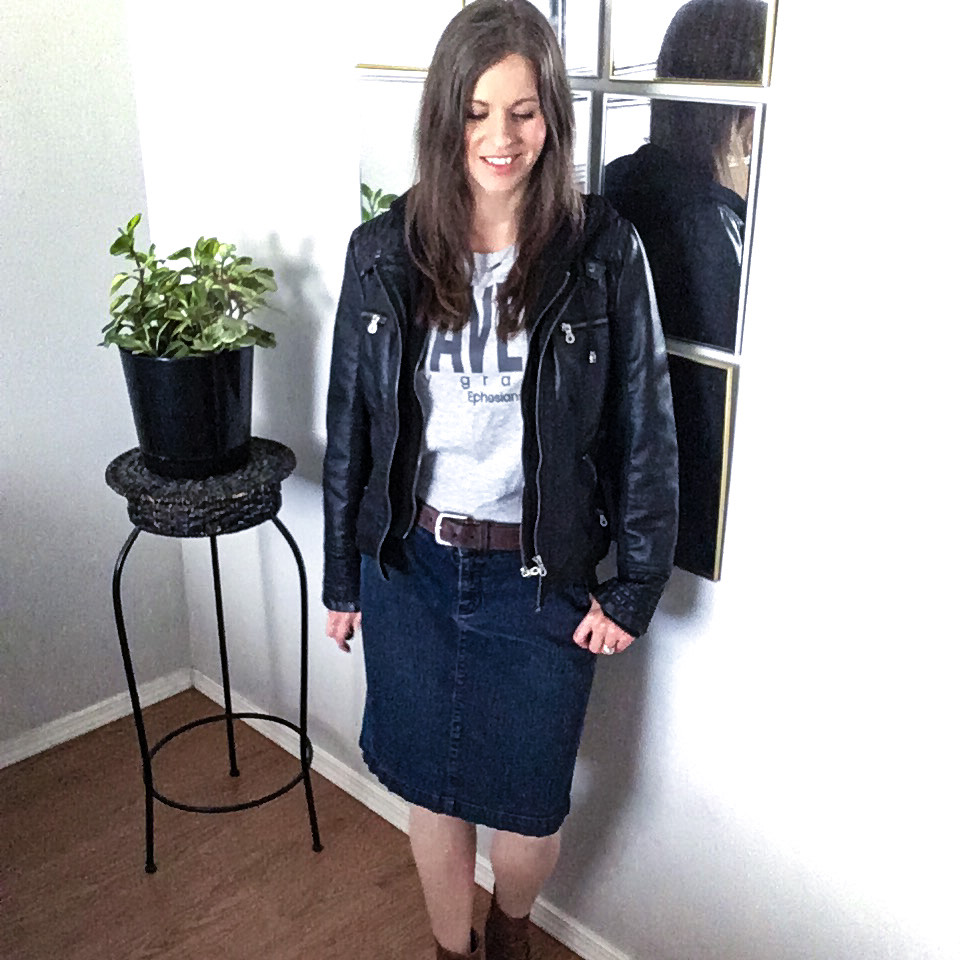 09-23-21
I got this leather jacket a few years ago and I still love it. It is definitely a part of my WARDROBE STAPLES.
This skirt is one of my favorite denim skirts and I know that there is one from Amazon is so similar. (I have the Amazon one in Black).
I had this Hanes Nano shirt inexpensively ($7) customized with a "Saved By Grace" graphic through @graftedbranchco and I love it.
Throw in a brown skinny belt and some ankle boots and you are set to go.
CLICK TO SHOP