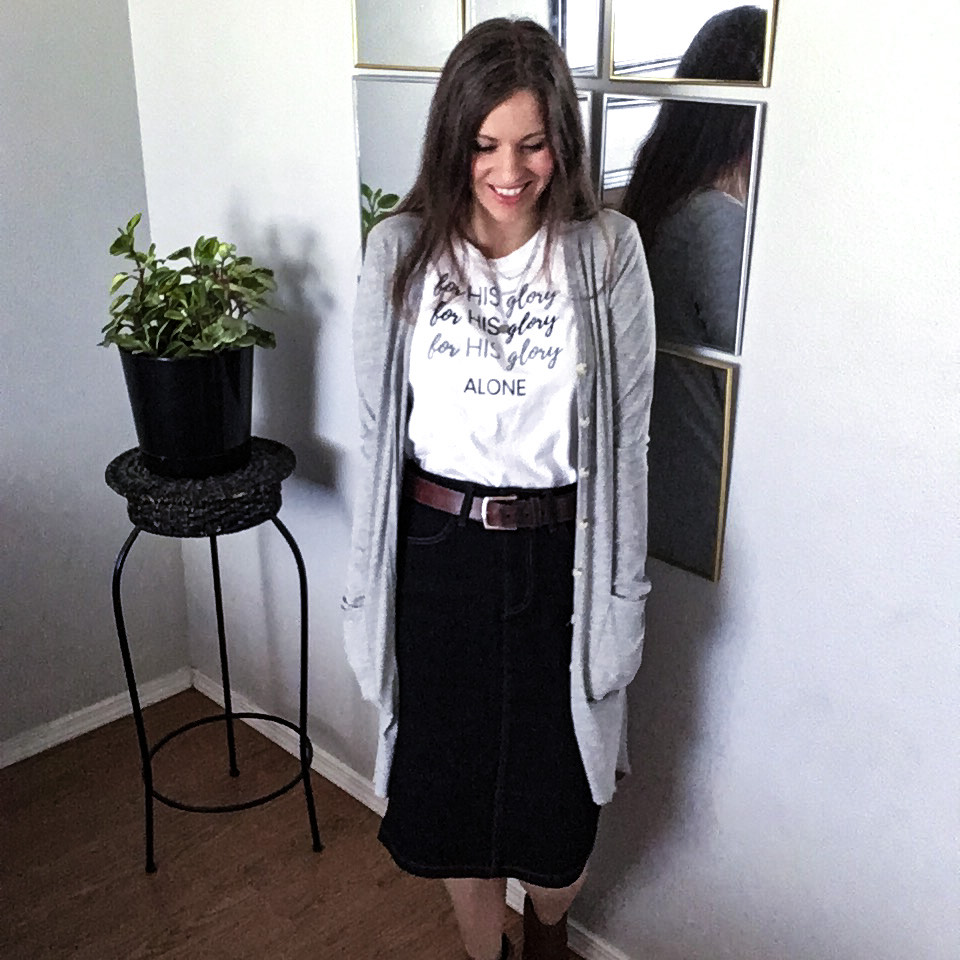 11-11-21
One of my favorite people on Instagram said recently that fall takes a summer outfit and throws a cute cardigan over it. Whelp! Pretty much.
I added this gray cardigan to my WARDROBE STAPLES this year and here I am throwing it on over a basic T-shirt and denim. Some of the reviews of the cardigan said it was just what they wanted and some said it was too thin. I personally love it and am so glad I took the risk.
This black skirt is one of my two denim skirts and I wear it regularly.
You have probably heard me mention my favorite Hanes Nano shirt. It was inexpensively customized with a "For His Glory Alone" graphic through @graftedbranchco. I have gotten so many positive comments from complete strangers on it.
CLICK TO SHOP