If you look on our 5 Week Meal Plan you will see that most Mondays I make something that has chicken in it and most Fridays I make something beefy or BBQ-ish. What they do have in common is that they are either chicken or beef. So, you see, I am pretty creative when I come up with my recipe book sections. LOL. Some are very straightforward, but they are all meals that my family will eat without complaint.
Without further ado, my here are my 10 BEEF AND CHICKEN DINNERS and a bonus BBQ sauce recipe.
Broiled Chicken Wings

BBQ Chicken Thighs

Honey, Sesame Chicken & Rice

Beef, Broccoli & Rice

Picky Eater's Shepherd's Pie

Charlotte's Favorite Burger

Sloppy Joes

BBQ Slaw Dog

BBQ Broiled Meatballs

Pulled Chicken

BBQ Sauce
Here is the picture I use for my divider page in case you want one too. Also, this is the last section of our FAMILY DINNERS, therefore, I provided the official divider page for that as well.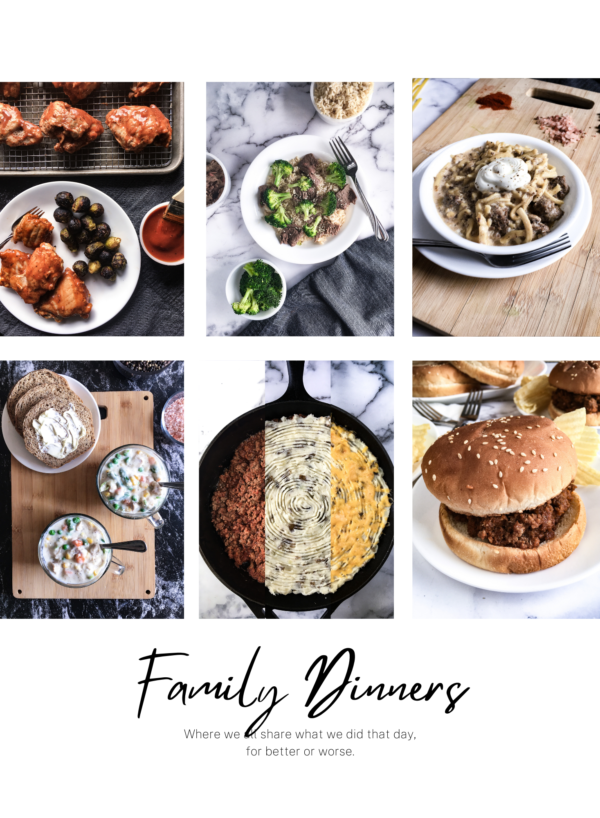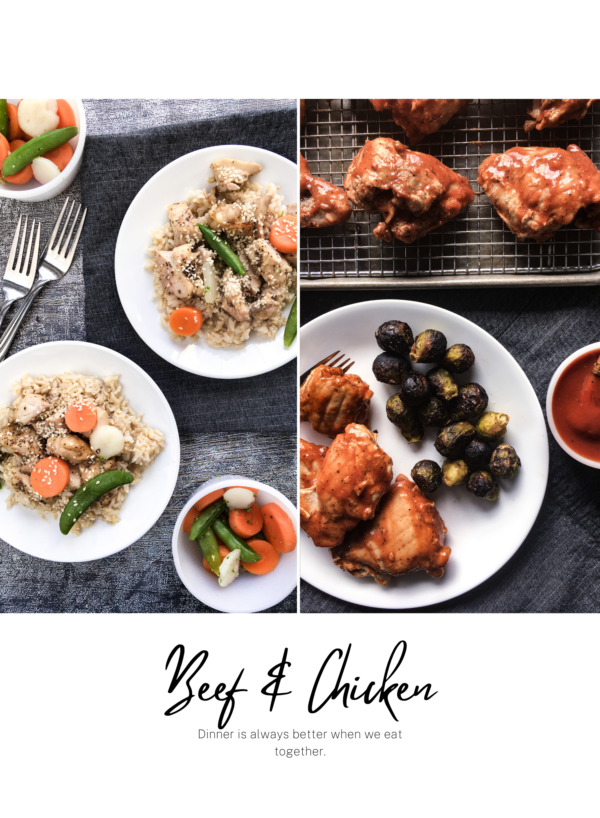 (Each picture will take you to that specific recipe. Save each recipe image. I like to print them and keep them in a three ring binder with plastic sleeves and divider tabs.)
I have also created a KITCHEN BASICS GUIDE for young women. If you are starting to build up your kitchen supplies, don't waste your money on sets. Just get the best of the basics.
ALL IMAGES ARE PROPERTY OF: Melissa Schworer