I recently did a poll on my instagram account asking how many people enjoyed everything about the Christmas season and how many people felt the stress of being overwhelmed. 60% enjoyed it all and 40% felt the stress and some messaged that they felt both ways. I think the more that the responsibilities fall upon you to meet expectations the more you tend to struggle with enjoying Christmas in the midst of "creating Christmas."
I took a deeper look at what might be triggering the stresses and some solutions and ways to find more joy in the Christmas season.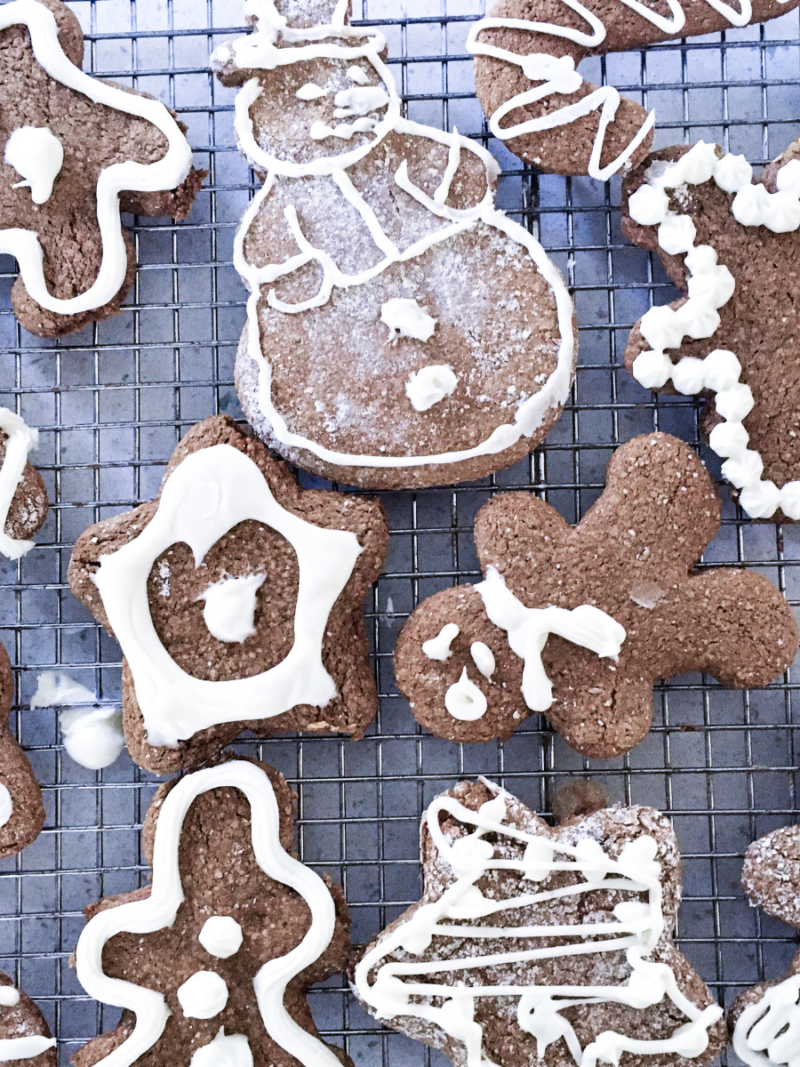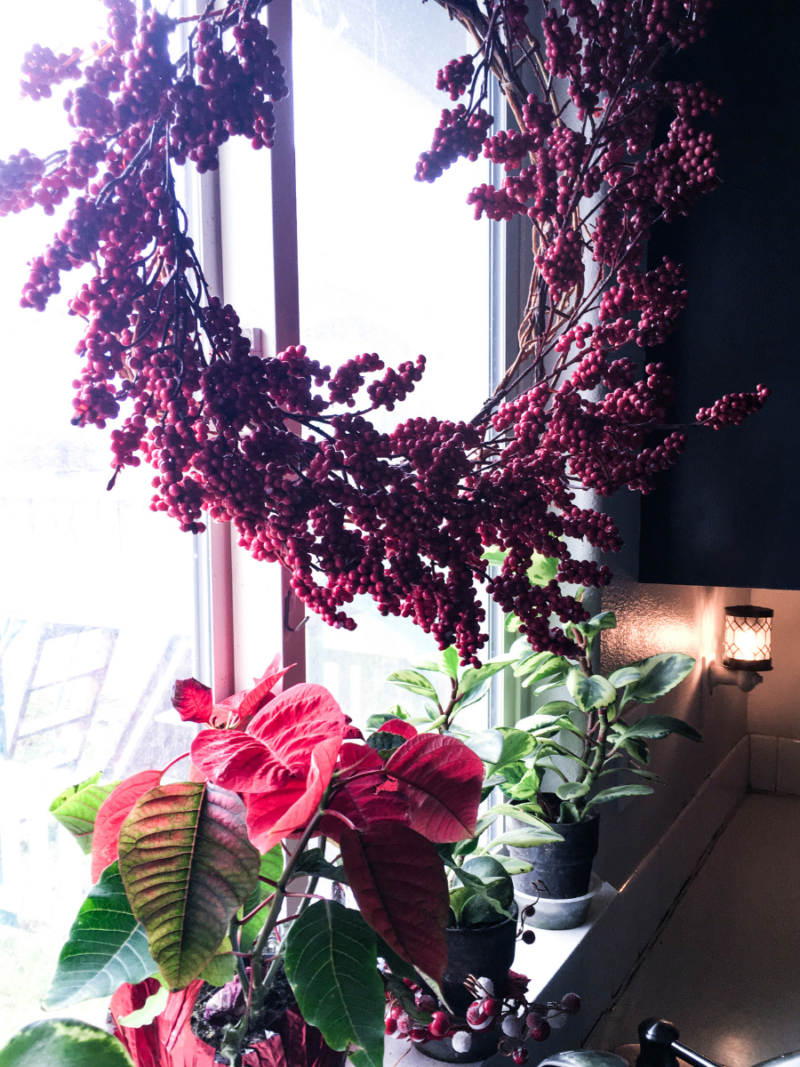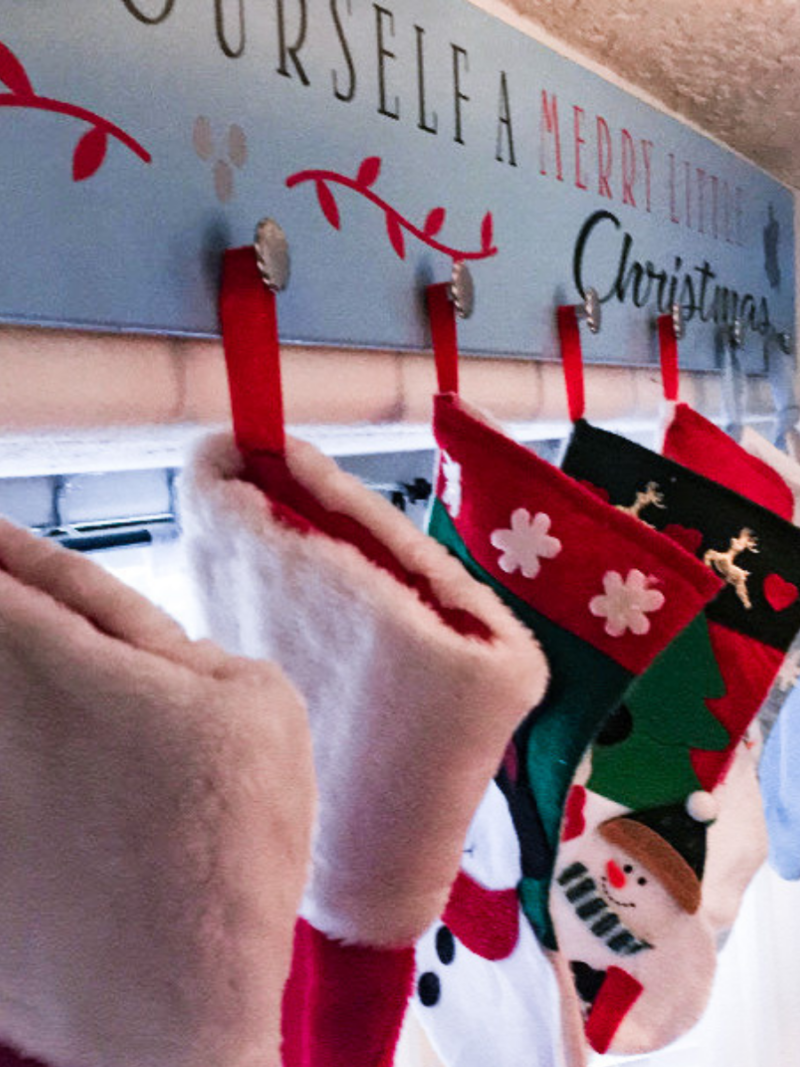 1. MAKE A LIST OF WHAT YOU KNOW YOU ALREADY ENJOY.
This was actually really eye opening for me. It gave me things to look forward to. Just the anticipation made me smile. I actually put the list up where I could see it so that when I wanted a boost in my mood I could literally look and count my blessings.
Here are some things that I found that I enjoyed.
Creating family Christmas cards.

Decorating the house and starting the Christmas music season.

Shopping for coordinated wrapping paper & ribbons.

A "gift wrapping night" with the family. (Gingerbread cookies, eggnog & Christmas music included.) This signifies all my shopping & cards are done. Deep breath of relief.

Doing the last year's annual photo book and ordering it to arrive by Christmas. (This is my present to me, and it causes the kids to pull out all the photo books and reminisce.)

Christmas baking & movie week.

Christmas Eve lights & hot chocolate.

Christmas breakfast of cinnamon rolls & orange juice.

"The Nativity Story" Movie (literally my favorite thing about Christmas) and playing games on Christmas day.
New Year's breakfast of biscuits & gravy, taking down lights & finishing the night with "It's a Wonderful Life." (filtered through VidAngel)
2. WRITE OUT WHAT YOU NEED TO DO, BUT WISH YOU COULD SKIP
It might not come as a surprise to you, but if you look at the list above (as I did), it becomes obvious that nothing pertaining to receiving or buying gifts made it on the list. For me, when it comes to gifts, I get a little Grinch like. I just see piles of trash and clutter at the end of the season and nobody really remembers what they got the year before. Then I think of small budgets and disappointed faces. Then I want to "quit Christmas."
Ahhhhhh! But then I realize that there are so many things that I DO enjoy about the season and that gifts are just one hour of Christmas morning. Why get distraught about such a small part of many memories made in the month?
The thing is, I still can't skip buying and giving gifts, because for some people it actually is their love language.
So, I rewrote the script in my head, instead of "THINGS I NEED TO DO, BUT WISH I COULD SKIP," I changed it to "THINGS I WOULD LIKE TO ENJOY." Then I wrote out ideas of what would cause me to enjoy the process. That ended up meaning I needed to talk to my family about expectations versus reality. That leads to the next point.
3. ACKNOWLEDGE EXPECTATIONS AND ADDRESS THEM
"Expectations" came up more than once as a hindrance to enjoying Christmas. Right along with expectations came up the topic of money. I loved the response from a reader "Not wanting to spend money, but wanting to buy everybody and their dog a present."
I know we have a savings budget specifically for giving, but I have still had to communicate to our children that the amount we have to spend per person doesn't buy something that will produce "oohs and ahhs" and large boxes under the Christmas tree. I have had to speak to extended family and share that I can't get that extra thing on their list and I hope they see that I am doing my best.
I began saying out loud to myself that the quickest way to become angry and bitter is by trying to control other people (and their expectations). Rather, I needed to create personal boundaries, gently communicate them and accept the possibility of sad / disappointed / resentful feelings that may come from others. But my job is to please God. I am not in charge of how other people respond to me.
I will not please God by spending money I don't have.

I will not please God by running myself ragged.

I will not please God by being intemperate or immoderate with holiday treats.

I will not please God by being resentful of other people's feelings.

I will not please God by being unthankful for opportunities to give within my ability.
Once I knew my triggers and was brave enough to address them, I truly felt so much better. I had hope!
4. MAKE MEMORIES OUT OF NECESSARY "TO DO" LISTS.
If you look at my original list of things I enjoy, there were two things that we started as a way of making lemonade out of lemons. 1). Gift wrapping night, and 2). Christmas baking & movie week.
They were in direct correlation to the two things that were very stressful to me and I had to ask myself "How can I enjoy the process?" Those things were: 1). Finding time to buy and wrap presents. 2). Finding time to bake (and also avoiding holiday weight gain.)
BOTH had to do with TIME. So, I created a time to do them. I didn't fit them in where I could. Scrambling to "fit it in" just puts me in a mindset of "Okay, now I've got that done. What's next?" That thought process makes the gigantic list of things to do "Something to get through" not "Something to enjoy."
Here is what we came up with:
FRIDAY FUN NIGHT GONE CHRISTMAS

– On our calendar we decided to take an entire Friday to prep gingerbead cookies and make eggnog and mix it with wrapping presents and filling out the Christmas card envelopes. It gives me a deadline of when to have the presents purchased. It gives me hope of having the family helping me with all those Christmas cards. You get the nostalgia of cookies and eggnog. PLUS, my husband helps with all the presents being wrapped. Then the presents are under the tree for a few weeks and I can enjoy the lighter mental load of the next couple of weeks.

CHRISTMAS MOVIES & CHRISTMAS SWEETS WITHOUT THE CHRISTMAS BULGE

– I want to enjoy the taste of every single Christmas cookie, fudge and peppermint bark offered to me, but I also don't want to gain 5 pounds. Not only that, have you ever looked at how much time it takes to make all those treats and wrap them individually to hand out to neighbors and co-workers?

So, we set aside a week where in the afternoons we dedicate family time to make a treat each day and wrap them for gifts. We set aside a moderate portion for each person in the family to have as a snack that night when we watch a Christmas movie. It gives good feelings all around.
Gifts made – Check!

Moderate treats to enjoy – Check!

Cozy nights on the couch with the family – Check!
Everything gets done and traditions are made into memories.
I encourage you to take make note of what you could tweak to make memories out of necessities.
5. PREPARE YOUR HEART TO BE THANKFUL
Pretty much this entire post points to a mindset of taking what could be a bad thing and focus on how to make it a good thing. To be honest, I actually had to ask God for forgiveness about a few things going on in my heart in preparation to be thankful.
Self-centeredness about being inconvenienced.

Resentment of being forced to face conflict and communicate through it.

Fear of man

Pride of being looked down upon by others and not being "enough" for them.

Focusing on the negatives in some relationships rather than the good in them.
God renewed in me a right mind. I was reminded that the qualities of God would encourage me to:
Withhold not good from them to whom it is due when it is in the power of thine hand to do it.

Love the unlovely.

Be a cheerful giver and give simply. (Romans 12:8)

Whatsoever is good, think on these things.

Charity vaunteth not itself and seeketh not its own.
6. IN CONCLUSION
I know that Christmas is about remembering the birth of Christ. I know that society and consumerism has hi-jacked it. I know that it has pagan roots. I also know that it is a time of year where around the world, people will be more open to hearing about who Jesus is. It is a time where even in malls we hear songs about Christ. It is also a time where families enjoy the gift of Gods: their family, friends and the fruits of their labor.
My hope is that this will spur in you some inspiration and give you cause to embrace the simple gifts of God and smile.
Merry Christmas!
Melissa