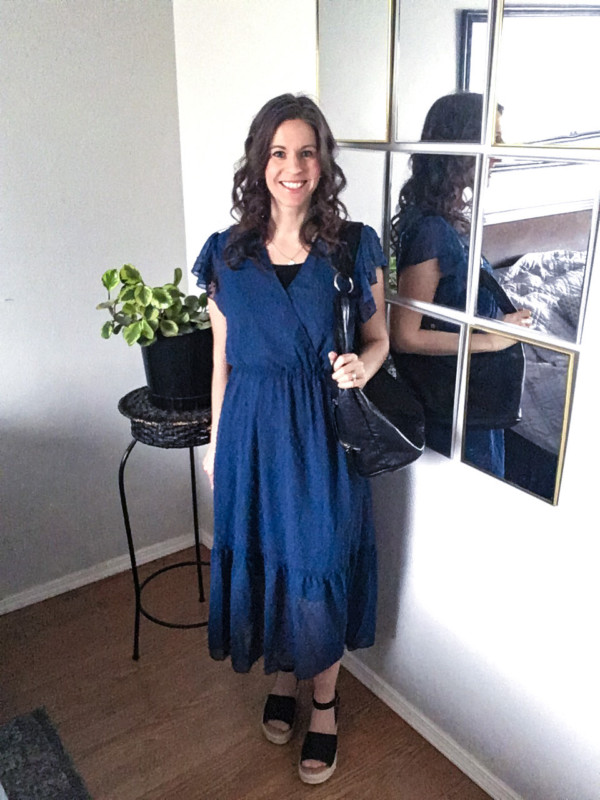 4-15-22
You might have seen this dress already in my lyric video for "Still You're Much More." I don't know why, but I love this color tone. I saw someone on Instagram in the yellow version of this dress and it was super cute as well. She was much shorter than I and I wondered if the thin layer underneath the dress would be long enough for someone taller. (I am 5'7″.) But I thought it was worth a try. I am so glad I did. I don't think I will wear it with the belt, but it comes with one.
I also wanted to share the other two dresses that we purchased for my daughters. (Last month I shared the first one we purchased.) They were a little shy to have their pictures taken, and I am not quite as small as they 😉 but I posted the pictures below. The fabric on all three are great and not clingy at all.
Also, I ended up with an Espradille with a closed toe (because I am always cold). I received so many compliments when I wore them to church the other day. I linked both the open toe and the closed toe styles below.
Now I am off to making some homemade dinner rolls and carrot cake for Easter dinner at my wonderful mother-in-laws. Have a great Resurrection weekend!
CLICK TO SHOP