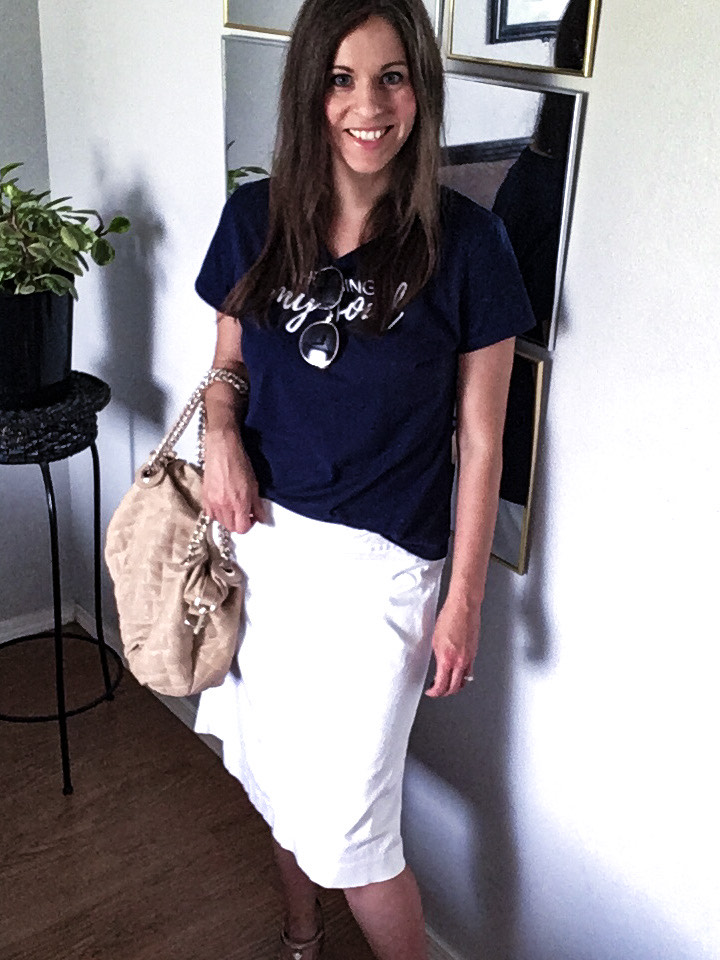 7-22-21
I kinda love the brown Birkenstock style sandals that are so on trend right now, but I am glad that Amazon has a similar shoe at a less expensive price, and with so many great reviews.
Sandals scream casual and go well with this Hanes Nano Shirt that has been customized by @graftedbranchco for such a good price ($7).
This skirt is Banana Republic and I love that you can't see through it. I have had it for years. There are a few I saw second hand online that are available.
My purse I found at Plato's Closet a few years back, but when it wears out I already have my eye on this one from Amazon, because it goes well with the sandals … and boots that I already own. It's so classic.
CLICK TO SHOP