It is already time to write another yearly letter. It doesn't seem like it has been that long since I was writing about waiting, and waiting … and waiting for Colton to be born. But so much has gone on since then. As I was looking through our yearly pictures, I wasn't sure where to start, but I hope this will be fun for everyone to revisit the last year and all that has gone on.
A NEW BABY AND A LOOK AT THE KIDS
Colton was born on February 5. He was the fastest delivery ever and was almost crowned "The Porcelain Child" due to his prompt delivery.
It seemed like life kicked into full gear. All that time sitting around during pregnancy was spiritually refreshing (as I read and prayed a lot in those many sleepless hours), but that huge stack of things that weren't getting done were now beckoning to be done.
For instance, we needed to spend some time snuggling that baby.
COLTON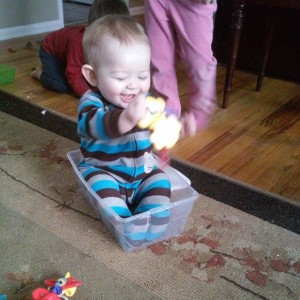 Colton has been such a fun baby. I think he smiled within his first week of life. He has just been very social and expressive. He loves to be played with and was a perfect fit as a youngest of many siblings.
The things I could say that dominated his first year of life were his insatiable hunger, our sleep interrupted nights, and his giggles. One dramatically made up for the other. Finally, at 9 1/2 months we moved him into a room with no near him and nearly turned off the baby monitor. What a blessing!
SILAS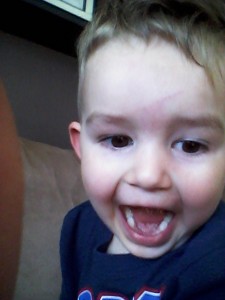 Silas is my serious and quieter child. Labeled "The Golden Child" for Rick's un-slightly-ashamed adoration of this guy.
One thing that we notice about Silas is his deliberate speaking. He doesn't say a lot, but what he does say he says with enthusiasm or finality. At the same time, he can be found coming up and talking a millions words in a language that none of us can quite understand, but sounds something like the Chef of The Muppets.
He loves swords, guns, trains and Colton but most often plays with Charlotte. My favorite thing he said this year was when he came up with a gun and said, "I'm a bad guy. I hurt people." then paused, turned to me and said, "but I don't hurt you, Mom."
He is most likely to be found in the kitchen helping Mom cook. At the table, waiting for the food to be done. Or somewhere within the vicinity of food.
CHARLOTTE (CHARLY)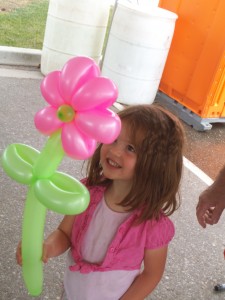 Charlotte is in such a fun stage of life. She is just full of creativity and excitement. This year she started school and has really enjoyed learning. She has done much better than I expected and is getting so far ahead in her goals that I think I may need to get some 1st grade work books.
She truly is our sunshine girl and when she is in a good mood she has been heard saying things like "Happy girl, coming through." or when asked to get something she'll bounce up and chipperly reply "Coming right up!" Albeit she does have one of the meanest streaks I have ever seen, too.
This year Charly got saved. She was very personal about it. At night we were talking about salvation and hell and while I was talking a look of reality and fear showed upon her face and while I was in the midst of talking she closed her eyes and started mouthing a prayer to God. I knew that at that time she was asking God's forgiveness, but didn't make a big deal due to her very shy tendancies. She started telling people on her own that she was saved and then when Rick talked to her privately she told him all about why she was saved. What a blessing!
Lastly, she is our dress up queen. Always brightening the day with her craziness.
LILY
Lily is also a very serious child and yet as sweet and tenderhearted as they come. She does not like to be tickled. She doesn't really tell many jokes. She chose green to be her favorite color because Charlotte liked pink and Lily didn't want there to be a fuss every time someone had to choose colors. She likes peace. She doesn't like to be teased. She gets her feelings hurt easily and quickly lashes out with a squeal of disapproval. She likes imaginative play to be all inclusive where no one is a bad guy. She makes the most beautiful flower and still life arrangements. She has a gift of seeing beauty.
She doesn't like suspenseful movies and does well to know the plot ahead of time. She was heard saying, "Well, I'm okay with the story because I know good guys never really get hurt or die.
She whistles the loudest, shrillest, sound you ever could hear. All her songs can be heard in an octave above the normal sound range. It takes all your patience to allow her to enjoy her musical "gift." She is also learning piano, but as is typical for Lily, it is difficult for her to learn because she goes back and forth between "I know, I know mom." and "I can't do it. It's too hard."
She is very dramatic yet intensely self-conscious. She is my sweet heart. She cries when others are hurting and she loves her friends and family deeply.