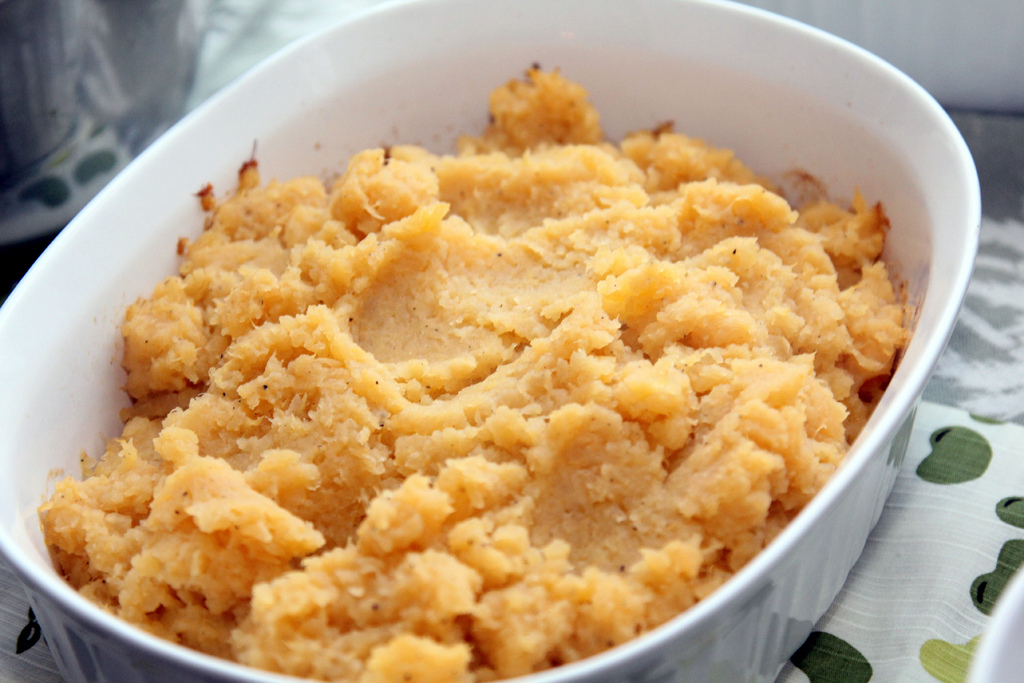 I love mashed sweet potatoes. I love making them. I love eating them, but last night when I made my normal recipe I changed it up a bit. Oh man! The title does not lie. These are the Best Ever Mashed Sweet Potatoes with Honey EVER! Perfect for a Thanksgiving Holiday side dish. Cinnamon, Honey & Sweet Potatoes … with a secret ingredient. Yum!
The difference was that I replaced milk with greek yogurt. It went from mashed sweet potatoes to creamed and added such a depth to the flavor. SO GOOD!
I was so excited that I wanted to tell all my friends the recipe. You can also find it on 10 Clean Thanksgiving Meal Ideas on 21 Days to a Better You.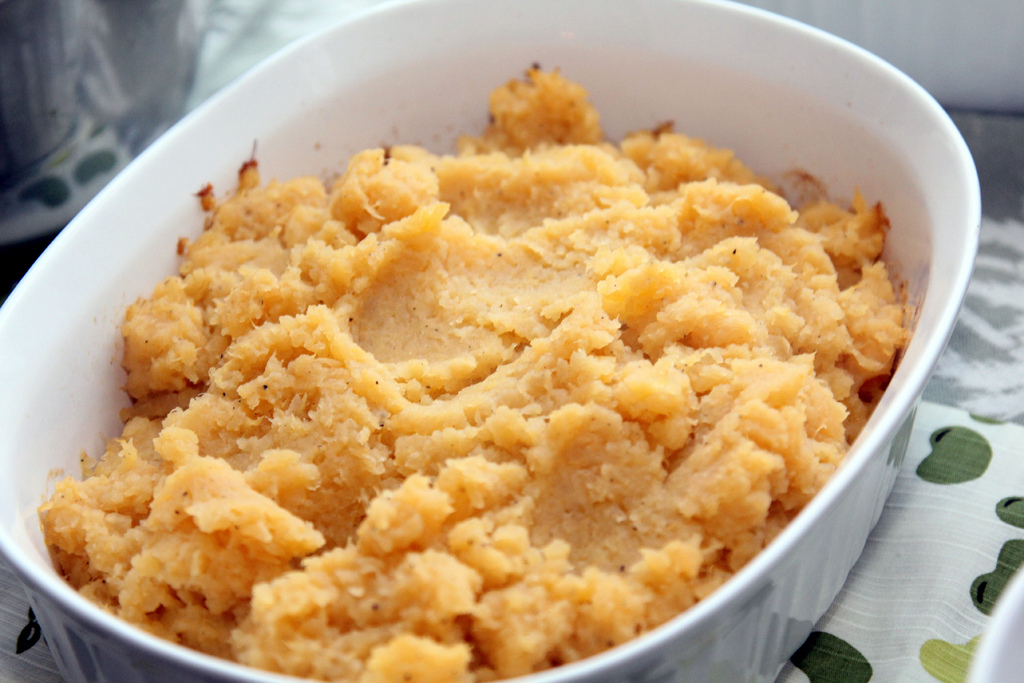 Best Ever Mashed Sweet Potatoes with Honey
2014-08-23 13:52:55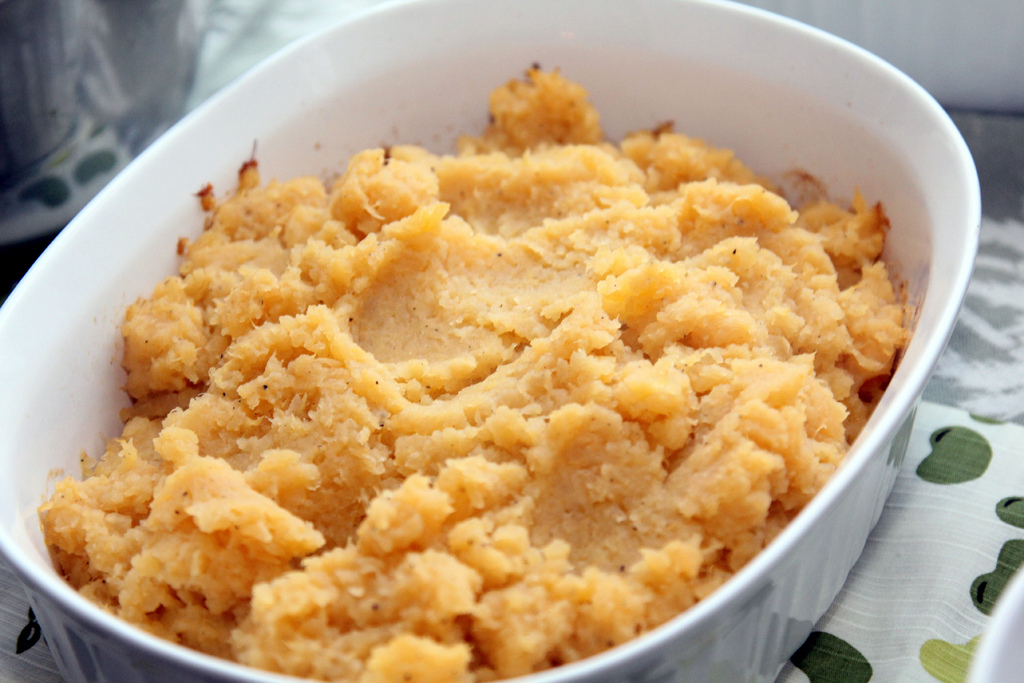 Serves 6
Perfect for a Thanksgiving Holiday Meal.
Nutrition Facts
Amount Per Serving
* Percent Daily Values are based on a 2,000 calorie diet. Your Daily Values may be higher or lower depending on your calorie needs.
Ingredients
6 cups cubed sweet potatoes
1/3 cup honey (to taste)
1/2 cup full fat greek yogurt
.5 tsp cinnamon (to taste)
dash nutmeg
Instructions
1. Cut and boil sweet potatoes (No need to peel them.) 15 minutes or until soft.
2. Drain the potatoes and place in a large serving bowl.
3. Add honey, yogurt, cinnamon and nutmeg.
4. Manually mash with the blender until chunky.
5. Blend on medium until creamy.
Notes
If you want an added dimension, I think it is delicious to puree an orange and add it to the mixture.
Adding milk or water makes it runny.
Truth and Song https://truthandsong.com/